Enhance your Lumos experience.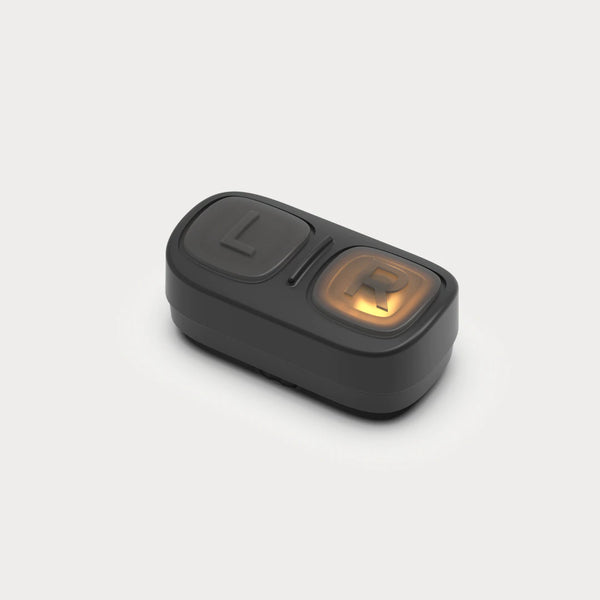 Turn signals
Take away the guesswork by letting traffic around you know which direction you're turning.
Activate automatic brake lights
The Automatic Brake Light feature helps prevent collisions from the rear by warning traffic behind you when you're coming to a hard stop.
Superb and high quality lumos handlebar mount
I was pleasantly surprised to receive a well built handle bar for the lumos firefly lights.
It is woth to invest in safer biking and higher visibility!
Handlebar mount
I like the Charing cable👍 usb. The mount it's Self not a fan, aways concerned elastic may break and lose the light. Should have a similar gadget like seat mount.
Alles super
Sehr schnelle Lieferung
Great visibility!!
one of the challenges as an urban commuter is being seen over top of parallel parked cars from cars approaching from perpendicular side street. This helmet in green + lights is great! unclear that handlebar controls come with helmet so I ended up buying extra one when not needed. So clarity on "what is in box" on website would be helpful, but otherwise very pleased!