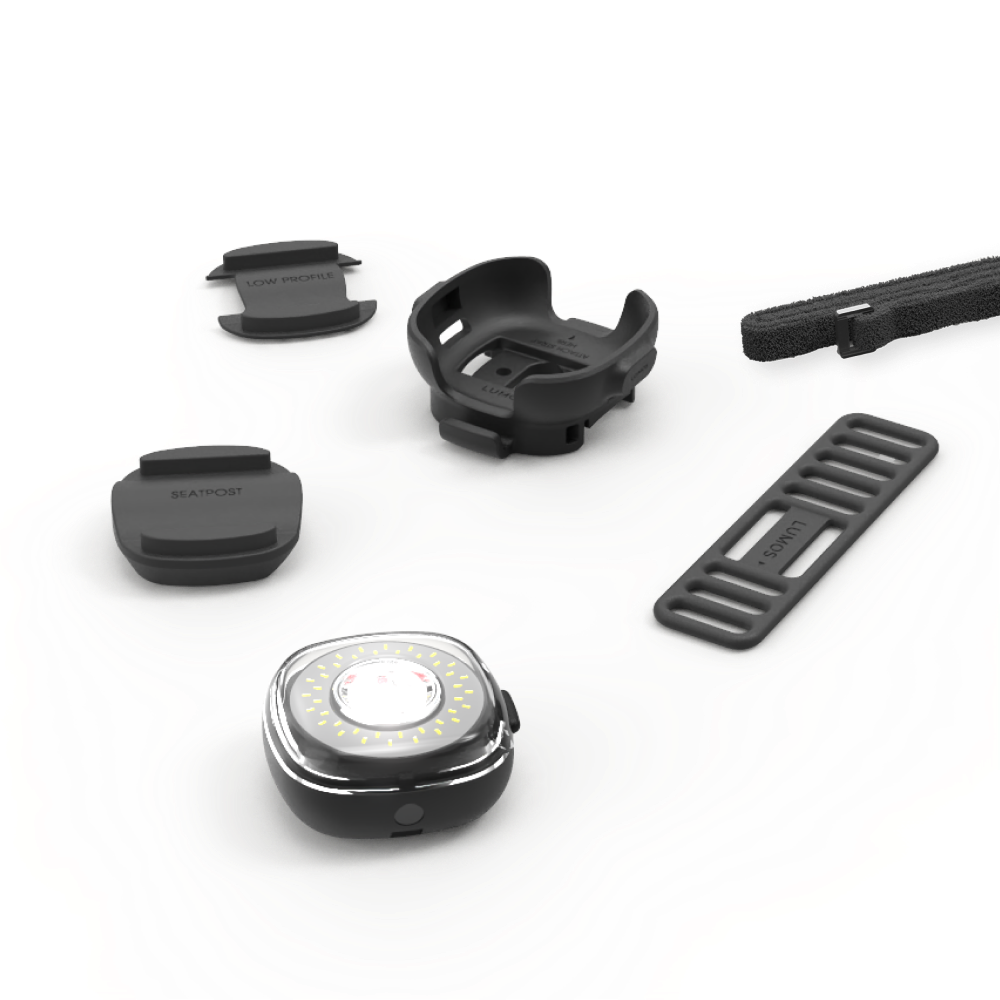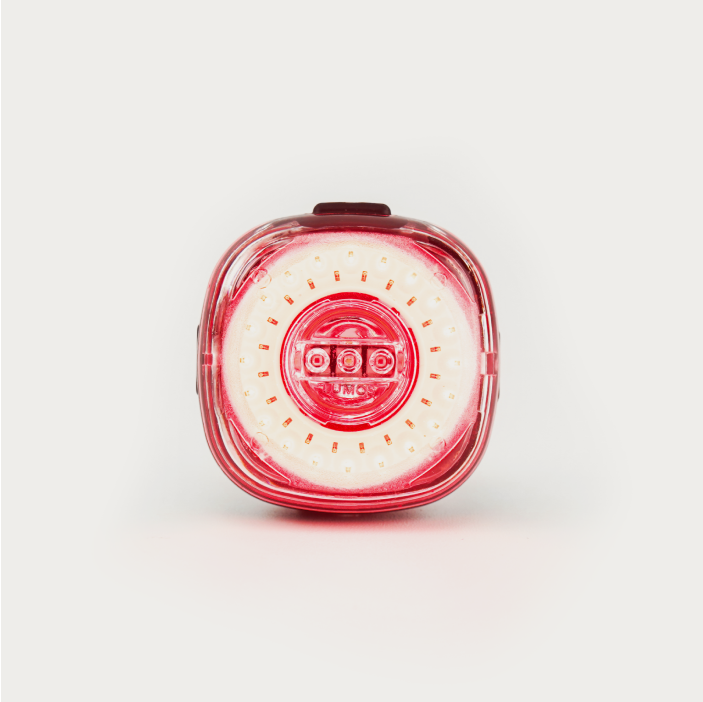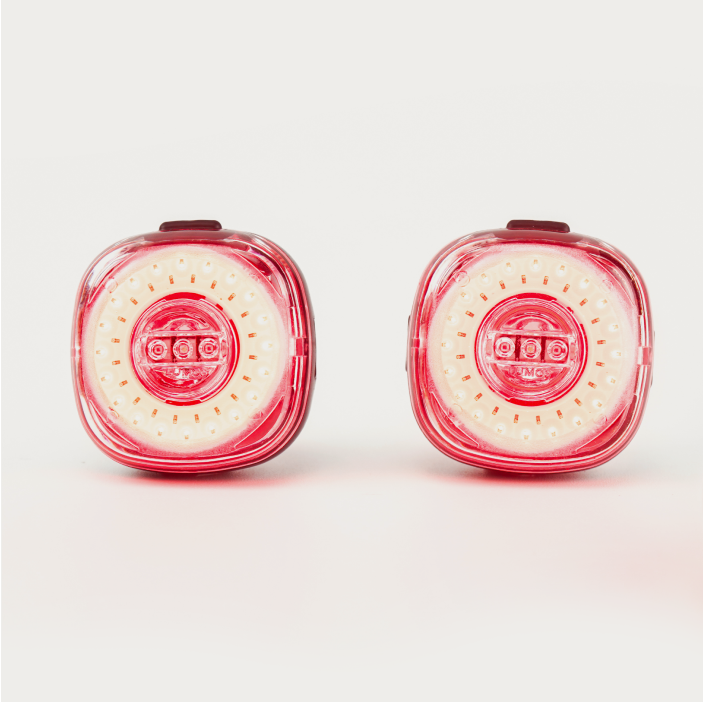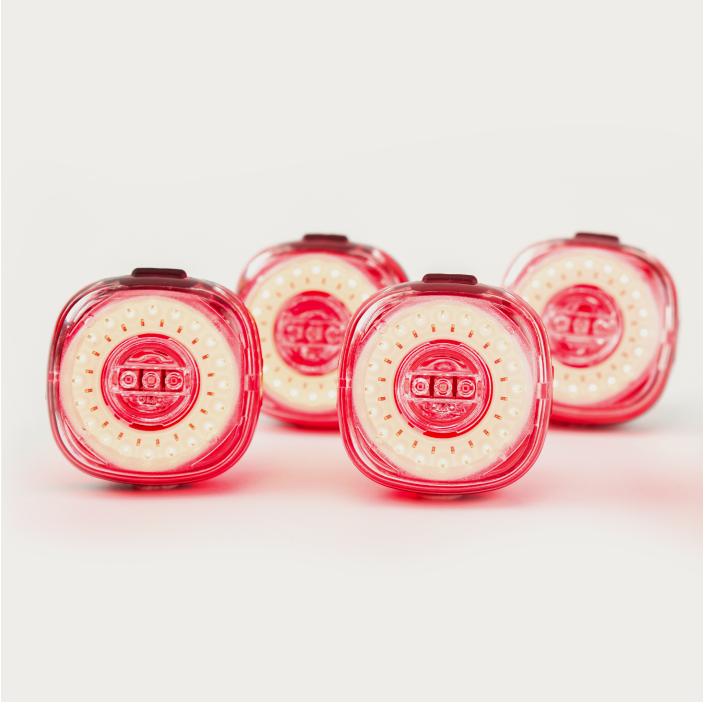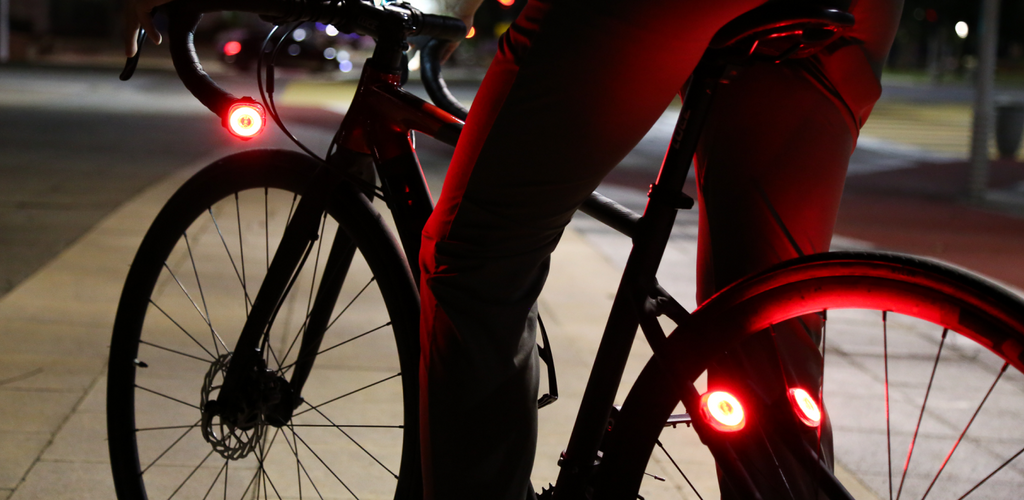 As seen on Kickstarter - Over $1 million raised!
pledged of $60,000 goal
backers
In 2022 Firefly became the most funded bicycle light project in Kickstarter HISTORY
Firefly makes you safer on the road by
1
Making you more predictable
Misunderstandings can cause accidents, so make your intentions known to avoid collisions.

Signal your turns. Help drivers help you.
Turn Signals
Firefly has built-in yellow turn signals, making it easy for cyclists to show when they're turning or changing lanes, improving road safety.
Brake Lights
Firefly's automatic brake lights inform drivers when you're decelerating, enabling them to react in time and prevent potential accidents.
2
Expanding your visibility footprint
Improve your on-road presence by extending your light spread, making you more noticeable and prompting drivers to provide extra space for your safety.
Syncs with each other
Lumos Firefly syncs with each other seamlessly, providing users with a hassle-free experience and improved functionality.
Syncs with your Lumos helmet as well
The Lumos Firefly easily syncs with all Lumos helmets, providing cyclists with a comprehensive safety system for enhanced visibility on the road.
3
Syncing your flashing as a group
Team Sync
With Lumos Team Sync, cyclists can enjoy the benefits of synchronized light patterns for improved visibility on the road.
Commute 2.0
How it works
01
Pair and Configure Lights
Quickly pair your Firefly lights, set up turn signals, and customize visibility settings for a secure and efficient cycling journey.
Pick Your Flashing Mode
Opt for the ideal flashing mode to suit your preferences, with battery life ranging from 2.5 to 35 hours depending on the settings, improving visibility and minimizing the risk of accidents on the road.
02
03
Sync with a Double Tap
Synchronize all Firefly devices effortlessly by double-tapping the power button, creating a comprehensive safety network for group rides and superior visibility.
Still hasn't arrived!
I'd love to review what could be a great product but I still don't have it. I ordered from what I thought was a UK website only to find the item is shipping from China. I queried this with customer services and was given a tracking to link to a different order. according to the coreect tracking details it cleared UK customs two days ago and I still don't have it. Very Disappointing.
What a great innovation
I bought a set of four Firefly lights - and they are fantastic. Very easy to set up, provide good light for urban cycling and improve safety by allowing clear turn signalling (on very dark paths without lights they are not as strong as other lights but remain adequate, but definitely an 'urban cycling product'). Not sure how well the 'brake lighting' works as I can't see behind me :-), but everything else is spot on. I also like the way they synch with my Lumos helmet and all turn off together when one is turned off at the end of the ride. Charging is easy with the cradle. Great purchase and really happy with it.
Perfect!
I love the simple versatility of the lights. I have one as a headlight and, after a trip to the hardware store for a tiny screw, bolt, and washer, attached the other to my panier rack as a taillight. I appreciate the re-charging capability, and the app that keeps track of when to recharge.
Lumos Firefly
I enjoy your product. I am still experimenting with Fireflies in different modes.
Visibility is very good. However, after turns, the fireflies do not synchronize for a long time. I am trying to figure out the reason for this, I am doing something wrong or imperfect technology. In any case, I recommend this lights for your safety on the roads. Thank you for the brilliant ideas!
Love the product, hate the shipping.
I like the concept of the Firefly it is perfect for my tadpole trike, I have them all over the place. There fulfillment group leaves a lot to be desired, very difficult to track, I ordered stuff a month ago and it may actuall arrive tomorrow.
FAQs
Everything you need to know about our product
Can't find the answer you're looking for?
Please chat with us
Can each Lumos Firefly have different light colors or functions?
Yes, it's an all-in-one light! One Lumos Firefly can be used as a front or rear light and with or without turn signals. You can change the function of the light as often as you like within the Lumos Companion App.
How bright is Lumos Firefly?
We do not have an official Lumen rating on our products as this depends on many factors, like amount of lights, light pattern etc.
Here's why
.
Where can the bike lights be mounted?
Lumos Firefly comes with one universal mount, silicone strap & velcro strap and 2 paddings so it can be mounted on several types and shapes of handlebars, the seat post, rear rack, bike trailer, backpacks and even your body. Just note that the silicone strap stretches up to 15cm (~6 inches).
How can I activate the turn signals?
You can activate the turn signals with the Lumos App. They can also be activated by the Lumos Remote (optional), which can be included with your perk an add-on.
Does it come with the Automatic Brake lights?
The Lumos Firefly comes with an optional brake light feature. If you wish to have the automatic brake light feature, then you need the Lumos Remote that has a built-in accelerometer required to activate the brake lights on your Lumos Firefly bike light.
How long does the battery last? What is the charging time?
With a 500mAh rechargeable battery inside, Lumos Firefly will last up to 35 hours, depending on the settings. Choose a hi-vis mode for maximum visibility on the road or battery-saver mode for the longest-lasting mode of up to 35 hours. It takes about 3-5 hours to fully charge your Lumos Firefly, and you can check the battery level in the Lumos App.
Why a wireless charger?
As part of our effort to make the bike lights as durable and weatherproof as possible, we decided early on that we would do away with a charging port and push for wireless charging. You can charge one Firefly at a time with the Lumos wireless charger or use your own universal charger. Firefly uses Qi, the global standard for wireless charging, so it should be compatible with most chargers on the market.
Is it weatherproof?
Yes, you can always bring Lumos Firefly on your rides. Come rain, come shine. Thanks to the wireless charging, Firefly is water-resistant and can easily be mounted on your bike, trailer, backpack, you name it.
Is the Lumos App compatible with Android and iOS? Can 1 phone control everything?
You only need a smartphone and the Lumos Companion App to control all your Lumos Fireflies and/or Lumos helmets. You can change the light settings in the app, which is compatible with Android as well as iOS.
Is Lumos Firefly compatible with my Lumos helmet?
The bike lights are compatible with the Lumos helmets: Kickstart, Matrix and Ultra, and the Lumos Remote. You can simply sync your Lumos products in the Lumos Companion App.Note: Lumos Firefly is not compatible with the (round) Remote Lite.
I don't have a Lumos helmet. Can I use the Lumos Firefly?
Definitely! You can use one or more Lumos Firefly lights with or without a Lumos helmet.
Are the (flashing) lights allowed in my country?
Firefly has different light settings so you can always set them on the solid mode when needed. While in most areas flashing lights are allowed, traffic and (bicycle) lighting regulations differ in each country. We recommend checking the regulations of your area with the local authorities.
Do the lights meet the requirements of the StVZO in Germany?
At this moment it does not meet the StVZO requirements as flashing lights are forbidden in Germany when mounted on a bike. That said, flashing lights are allowed in traffic for example on helmets, backpacks etc. as long as they are not attached to your bike directly.
If you're cycling anywhere other than German roads, you do not require a light that's StVZO certified.
Does it have any certifications?
Naturally! Firefly complies with the electronics regulation standards and is certified accordingly. Lumos Firefly is certified to the relevant requirements as set out by the FCC in the US, CE in EU, and UKCA in the UK.
Have more questions that aren't answered here?