Elevate Road Safety with Intelligent Turn Signalling
Unmistakable Signalling
Road safety-compliant distance of 24cm to mimic standard vehicle signals, ensuring clear communication and safer lane changes on the road.
Durable and Versatile Design
Made from a sturdy all-metal body that effortlessly fits under your seatpost for a more streamlined look. The mount allows for angle adjustments to your Firefly lights, ensuring optimal visibility. Plus, its design accommodates saddlebags, so you can carry your essentials without a hitch.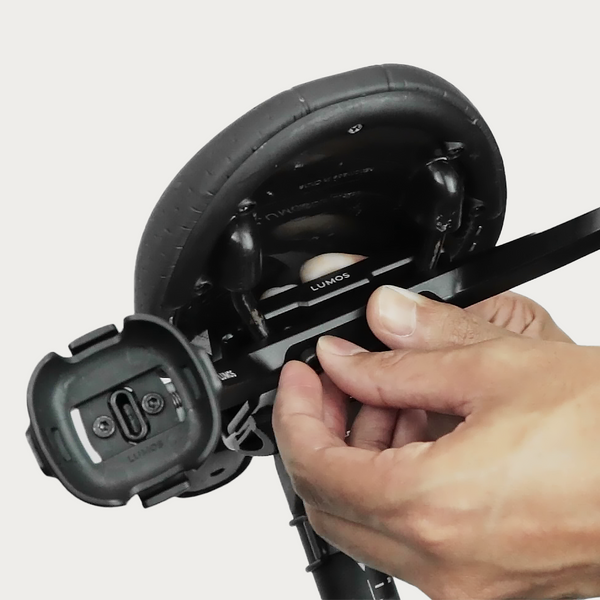 Seamless Angle Adjustments
Easily rotate your Firefly lights to the perfect angle, guaranteeing you're seen—and safe—from all directions.
Perfect mount for the firefly
Finding a proper location for my firefly lights was a challenge with the type of bike I have. This firefly mount gives the ability to mount the firefly lights in various locations. I mounted mine to the saddle of the bike. They are perfectly placed when using this mount and the mount itself is constructed very well. It has multiple adjustment options and is a must have for the firefly lights.
Turn Signal Mount
The installation was easy and the firefly lights are easily the best accessory that I have added for safety!
Do not hit the ground
On the first day, my bike fell on the ground and one end of the tsm was broken. Too bad you cannot order those ends apart. Now I have to decide if I order a second one.
The quality itself is okay, but the lack of replacing the ends is not satisfying.
Before buying the Rear Turn Signal Mount I had my rear Firefly's on the end of my drop bars.
I prefer my current arrangement. It is Really awesome, it was fiddly to attach it, I had to remove my seat to do it, but very well worth the purchase 😀😀. Thanks guys!
Solid and sturdy
Very nice craftsmanship, seems sturdy and installation was easy. Would have loved an option with pre installed mounts and an attachment design, that could support further installation of rear trunk bags, reflectors and such.