Effortlessly charge and organize up to four Firefly lights with this sleek, portable Quad Charging Mat.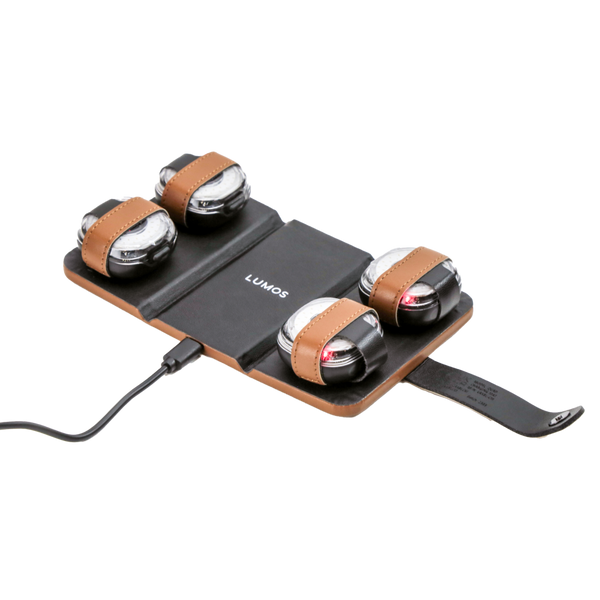 Efficient Quad Charging
Simultaneously charge up to 4 Firefly lights, ensuring you're ready for your next ride or adventure.
Stylishly Portable
Designed for convenience, this lightweight charging mat fits easily into any bag, making it perfect for on-the-go charging and organized storage.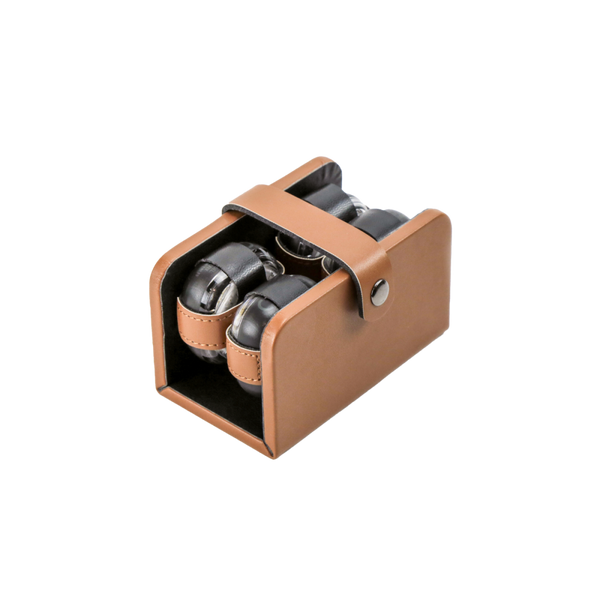 I Get A Charge Outta This..!
Great charging mat that lets me charge ALL 4 Firefly lights at once! (I use 4 total on my e-bike - 2 front, 2 rear) Compined with my Lumos Ultra helmet and the speed sensing signal control, my bike is SUPER visible and easier to maintain with with the charging mat accessory! Cheers, Lumos! 😎👍
Lumos Firefly Portable Quad Charging Mat
Great design intent.
Good to be able to charge more than one at a time but from the get-go the supplied lead didn't connect properly so I swapped it for the nice quality Red lead from my Lumos helmet and that connected perfectly. Also the induction charging also doesn't always connect straight away, needing the lights to be rotated and re-fitted until they do.
Once everything is connected, it's great to be able to leave them all charging together.
So very pleased with the quad charger even with the wrinkles!
Awesome
The charger is amazing. I have six Firefly lights so it is great to be able to charge them in bunches. Time saver.
Great product, unbeatable performance !!
Lumos hit a home run with this product ! Along with the Lumos Ultra ,the Fireflies should be the standard equipment in the biking world !!