Step into superior cycling comfort.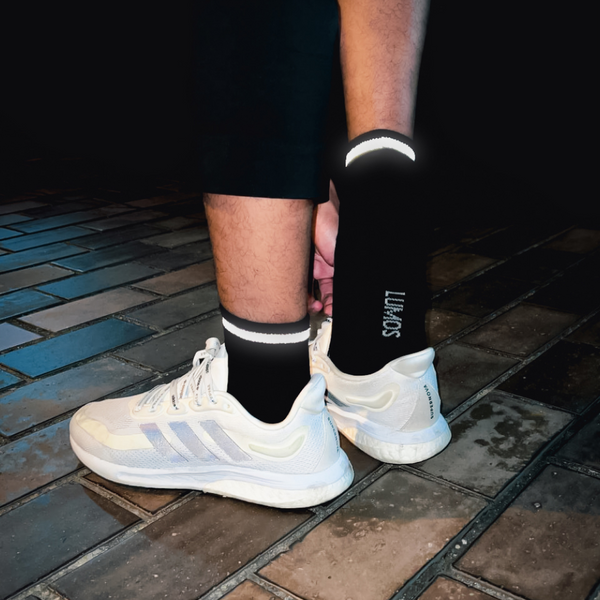 Ultimate Comfort & Support
Experience the fusion of comfort and support with Lumos Essentials Socks. Made from soft, breathable merino wool, they keep your feet cool and dry, while strategic compression provides much-needed support, reducing fatigue on those long rides.
Safety with Style
Enhance your visibility and style with Lumos. Our socks feature a reflective band for increased visibility on the road, doubling as a fashionable detail that can be easily concealed when you're off the bike.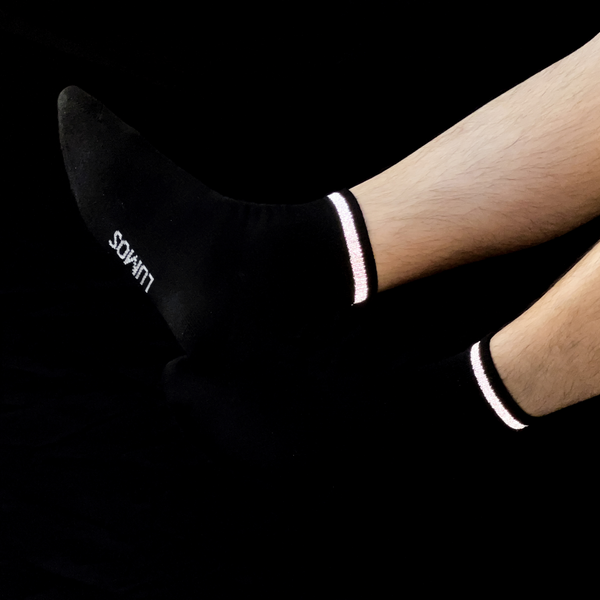 I love my Kickstarter After All This Time
My helmet helps to keep me visible to drivers and pedestrians. It's lightweight, comfortable and give me the peace of mind of a MIPS helmet. The lights are are game changer during night rides. I'm very happy with my purchase.