Helmet Highlights
Integrated Turn Signals
Remote Controlled

Visible From ALL Angles
98 COB LEDs
Automatic Brakelights
*Optional Upgrade

Crash Test Certified
CPSC | EN1078


Over 10 hours of Battery Life
*With Full Charge
Integrated Turn Signals
Remote Controlled

Visible From ALL Angles
98 COB LEDs
Automatic Brakelights
*Optional Upgrade

Crash Test Certified
CPSC | EN1078


Over 10 hours of Battery Life
*With Full Charge
Explore what makes Lumos great: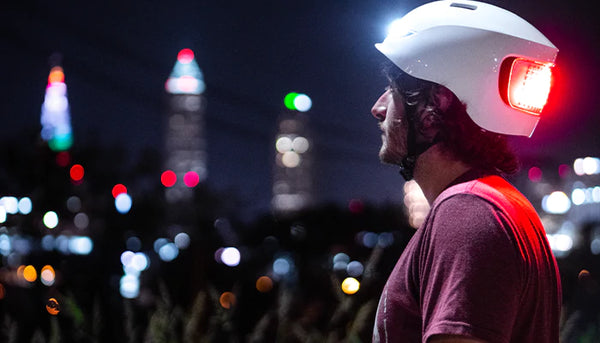 360° visibility
With over 500 lumens of output and 360˚ visibility, you've never been better equipped to take on the night. Ride confident that the helmet lights will be visible no matter which angle you're approaching from.
Turn Signals
Take away the guesswork by letting traffic around you know which direction you're turning.
Automatic brake lights
Eliminate collisions from the rear by warning traffic behind you when you're coming to a hard stop. The additional reaction time afforded can be the difference between life and death.
Companion app
Get the most out of your Lumos helmet by pairing it with the Lumos Companion App. Customize your light flashing patterns, and check your battery life.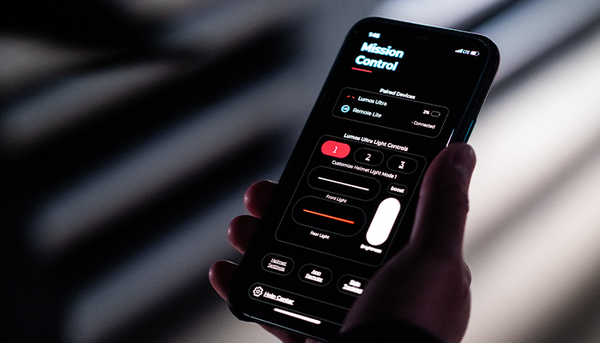 Awards won by Lumos
Approved by leaders in the cycling, technology and design industry.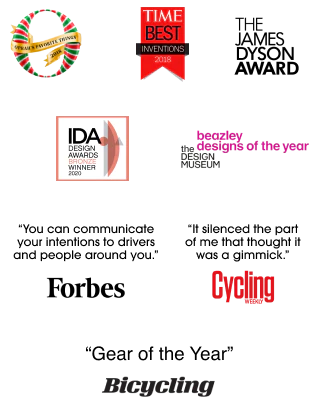 Ride Without Hesitation
Upgrade to MIPS for extra safety and protection features to make your ride as care-free as possible.
MIPS
Go the extra mile and kit out your helmet with the MIPS option.
MIPS is a helmet-integrated brain protection system designed to provide additional brain protection in the event of angled or rotational impacts. All MIPS certified helmets are tested to withstand an impact speed of up to 6.2 meters per second.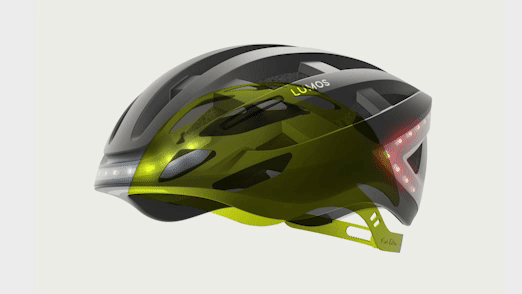 Every Detail Considered
From the 22 vents, down to the sweating-wicking material for the inner padding, we've made careful and thoughtful choices to make your ride as enjoyable as possible.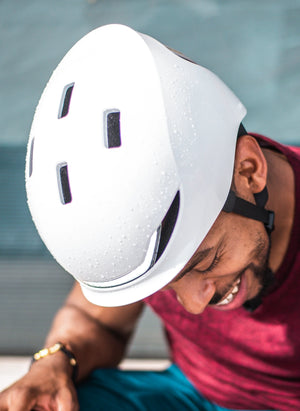 from


from


from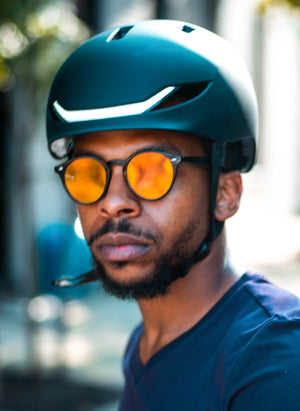 from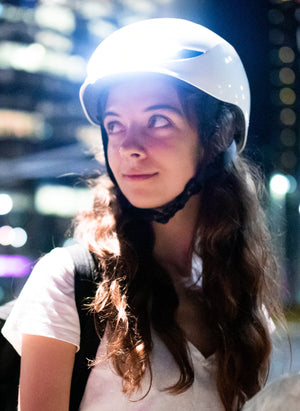 from
A fabulous helmet
An excellent design that matches form and function the helmet itself is very strong but very comfortable too. Add the marvellous light system and you feel very safe, visible to all.
You know you're doing this right when white van man winds his window down at the lights to tell you the helmet is "brilliant".
5*- Review for great helmet
I drive a lot on streets in a big city. Always got the problem of nearly hot by a car, even my bicycle got lights, obvsly... now i can also have a turn signal. Even police thinks this helmet is very nice. Great product. Every cent worth for not being hit by a car :) fast order, everythings fine, excelent support!
Excellent but could be better !
Hi, i would like to humblu sugest a real upgrade to the matrix line. PEV community which i came from have some specific needs for protection. We ride faster, and we need more protection, for your next line can you please redo the helmet into a full face helmet with a chin piece than can be removable with a magnetic system. I saw a minor improvment with your new product but a wind shield visor ? It bot enough. Please reach out to me so i can share my full toughts and experience for the next lumos matrix helmet
Still the best smart helmet on the market.
After using this helmet for the past 2 years and more than 20000 km ridden, I can say that I cannot find a better smart helmet on the market. Ordered one for my wife as well